Chestnut Horses for Sale
Criteria >> Colors >> Chestnut
About: Chestnut Horse Coats
Red—or chestnut—horses are one of two base phenotypical expressions. The other expression is black. All colors other than chestnut or black are due to modifier genes attached to the base gene, altering the expression. For the red color to be expressed in the horse's coat, the gene needs to be homozygous recessive; heterozygous genes express themselves as the dominant gene, which, in this case, is black.
The black gene is written as E. We represent the red gene with e.
Homozygous and Heterozygous Genotypes' Phenotypical Expression:
EE – black

e

E – black
E

e

– black
ee – red
Warmblood Chestnut Horses for Sale / Lease
Come to Galway Farm, conveniently located in the very heart of the United States, where we frequently stable a variety of chestnut colored horses. There's no need for you to take the long trip over to Europe just to buy a horse from someone who thinks of them as products. We truly care about the horses who come to our Farm, and our staff has over 100 years of combined experience riding and training horses. We want you to leave our Farm with a riding partner, not just a horse.
Horses have individual personalities, just like us humans. They shy away from things. They get stubborn. Just like we do. That's why a special bond between horse and rider is important. Horse and rider must trust each other and feel comfortable competing as a team. The turns will be more responsive. The horse will trust your command more. They'll be more obedient. Let Lorrie Canady, Galway Farm owner and lead horse trainer, help you find the right horse for your goals and skill level.
Your riding partner should be someone you can grow with as a team. Let us help you find that special horse, at Galway Farm.

Don't see what you're looking for? We regularly have NEW ARRIVALS that are not yet on the site -- GIVE US A CALL NOW!

View all horses and ponies for Sale / Lease.
Contact Galway Farm and Lorrie at 847.309.8980 with questions regarding Chestnut Warmblood horses for Sale.
Photos
Absolutely Golden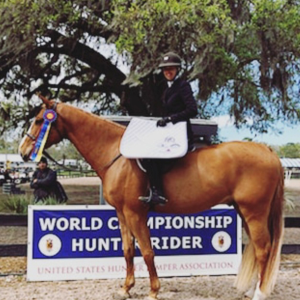 Cool Cash
Caston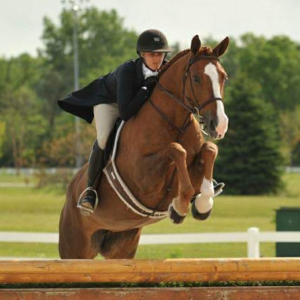 KEC LUCIANA
---