Galway Farm Key Staff Members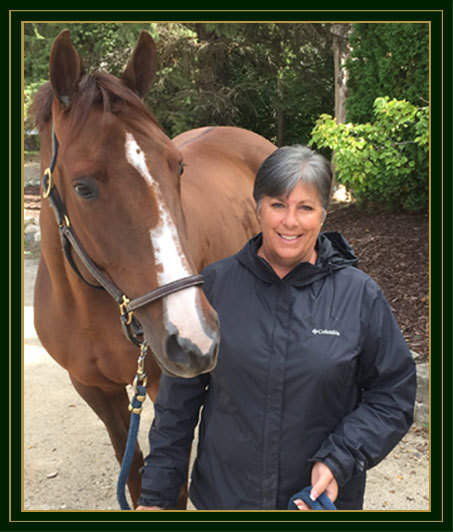 Lorrie Canady
Owner and Training Manager
Owner and Training Manager Lorrie Canady established Galway Farm in 1998 to provide show riders with a variety of quality hunter, jumper or equitation horses and ponies to maximize the value of horse purchasing budgets. From prospects to established horses for all rider levels, her goal is to help perfectly pair you and your next horse.
A graduate of the University of Cincinnati and a high-level competitive rider since age 9, Lorrie has an outstanding reputation with over 40 years of experience that includes riding in prestigious shows like Spruce Meadows, Lake Placid, Devon and Wellington as well as National Shows in New York, Washington and Harrisburg. She is an honest horsewoman, pleasant to work with and extremely knowledgeable.
Lorrie ensures proper care for every horse at Galway Farm and has a proven track record for offering a high quality horse for the best value for every rider. This translates into working with you to find the best horse and rider match, regardless of your budget or your riding experience. As a lover of all animals, a supporter of ASPCA and other animal rescue organizations, Lorrie's objective is to make your new horse a cherished companion and a continuous source of enjoyment for many years to come.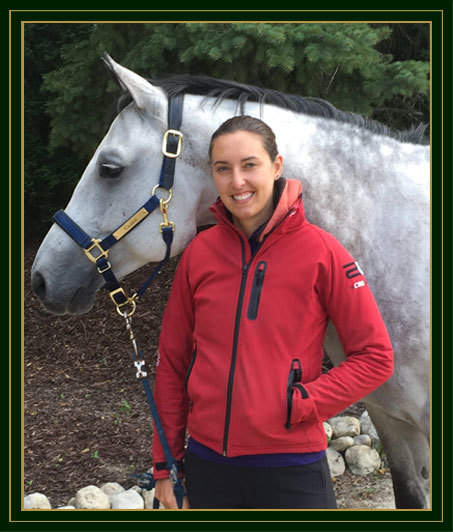 Molly McAdow
Trainer and Riding Manager
Molly began riding, and showing with Galway Farm's Lorrie Canady at the young age of 7. She has 25 years of experience competing at high level shows throughout the country including National Shows. As a junior rider, Molly was a top competitor in both the equitation and hunter rings. She has now carried on that same success as a professional.
Throughout her career she has worked with many different types of horses at all levels of experience to bring out the best in them. Molly has a great ability to evaluate horses to develop training and riding routines to reach their potential. She regularly starts and trains Galway's less experienced horses, bringing them along to successful show horses. She also works with Galway's well seasoned veterans to keep them at the top of their game.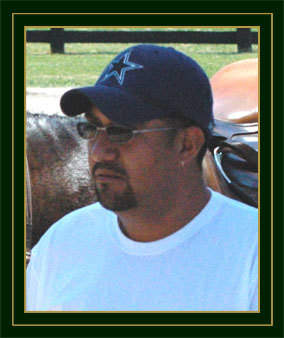 Sergio
Horse Care Manager
Sergio has been at Galway Farm from the beginning. Every horse that arrives at Galway Farm gets evaluated and treated to a day at "Sergio's Spa" to get them started toward looking like a Galway Farm Horse. Sergio takes immense pride in every Galway Farm horse's health, appearance, safety and happiness.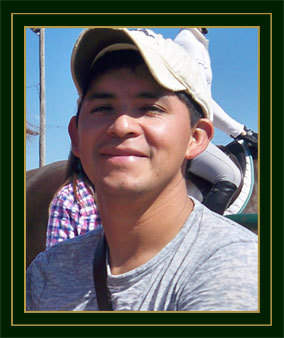 Ernesto
Facilities/Grounds Manager
In addition to being Sergio's "Main Man" in caring for all of the Galway Farm horses, Ernesto insures that the horse facilities are always functioning smoothly. From the stalls in the barns to the riding arenas to the paddocks, Ernesto makes sure that all the horses are happy with their environment.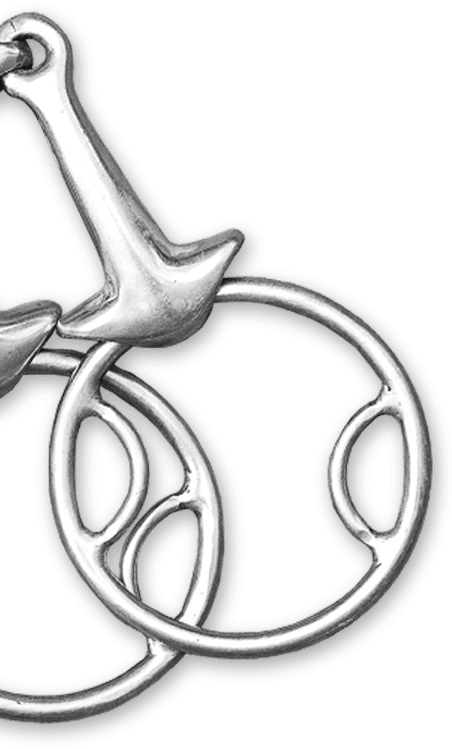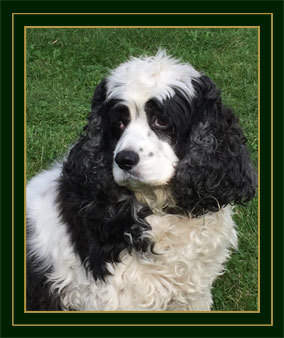 Pistol
Security Manager
An alarmist by nature, Pistol took it upon himself to head the security detail at the farm. He is extremely serious about his job and never takes a day off. Always on the lookout, he alerts the staff to any unidentified visitors to the facility. Along with cookies, security is his passion!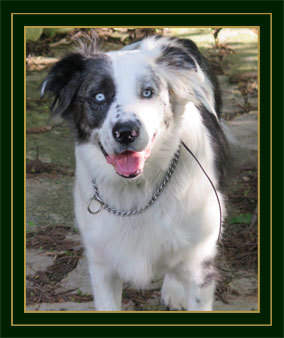 Jimmer
4-Legged Staff Manager/Owner Assistant
In addition to being a member of the farm security detail, Jimmer keeps everyone on the 4-legged staff in line. While relishing being in charge, he reports directly to and can usually be found at the side of the Galway Farm owner as her personal assistant.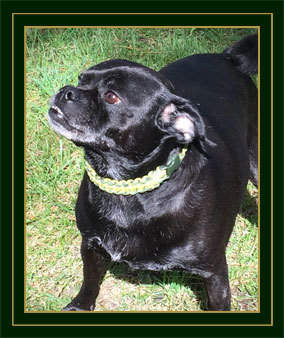 Annabelle
Social Coordinator
Always up for a good time or a new adventure, Annabelle is constantly reaching out to make new friends to join in the fun. Her philosophy is that you can never have too many friends and you never know what new friend might be willing to offer up some treats. With Annabelle, it's always the more the merrier!
We Invite You to Visit Our Warmblood, Thoroughbred or TB-Cross Show Horses and Ponies
The Finest Riding Companions in the USA
Helping you find a quality hunter, jumper, or equitation competition horse is about more than selling specifications and bloodlines. We listen to you to find out about your needs, your desires, and your budget. We value every horse's character and temperament as well as the horse's age and size while suggesting potential matches.
When you get a horse from Galway, you're taking a piece of us with you. Galway has a proven track record of trustworthy salesmanship. The reputation of our business is worth more than money; we disclose everything about each horse we sell. When we give you a price, you can be sure it's fair. We place a great deal of importance on transparency, and it shows through in the way we run our business.
Would you like to schedule a visit? Have questions or would like to know more about our Hunters & Jumpers for sale or lease?

DON'T SEE WHAT YOU'RE LOOKING FOR? We regularly have new arrivals that are not yet on this site. Call Lorrie at 847.309.8980 with your horse needs.WE JUST MIGHT HAVE IT!